By Jay Shareef and Chris Rhoads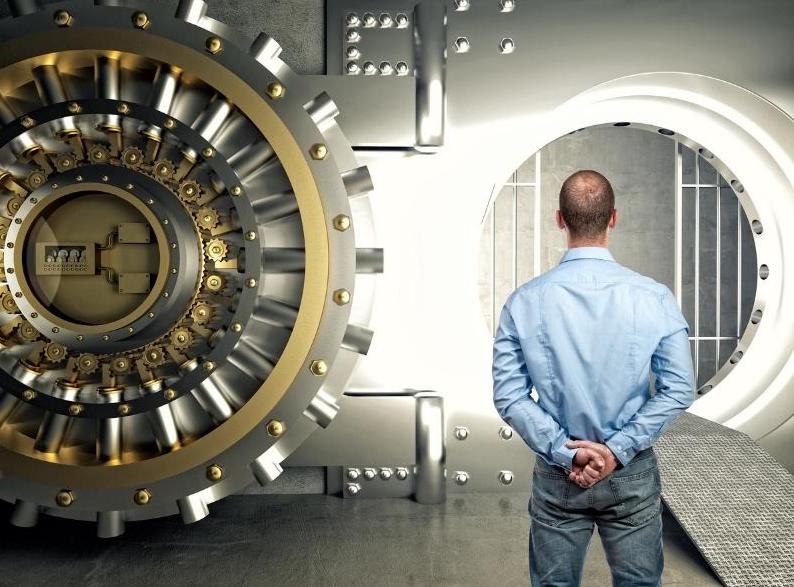 If you're like most people, you have important documents and mementos scattered throughout your home. This can make it difficult to keep track of everything—and especially challenging if you need something in a hurry.
Here's the good news: With the advent of a generational vault—your virtual safety deposit box—you can now easily keep track of all those vital documents. You can store everything from birth certificates and tax records to any legal documents all in one place. Plus, its state-of-the-art security features will give you comfort knowing your financial and legal documents are safe and sound.
Let's define a generational vault and discuss how it might benefit you.
What Is a Generational Vault, and Why Do You Need One?
A generational vault is a digital "safety deposit box" where you can upload important documents and view financial information. This secure online service is designed to help you keep track of your finances and legal documents and see your full financial picture in one place.
The three components:
A secure portal for storing and sharing confidential financial and legal documents
Daily investment values
Snapshots of financial expenses and assets, market commentaries, meeting alerts, and monthly newsletters
The generational vault is a secure storage system that uses an SSL Certificate with a 2048-bit public encryption key. This encryption key is one of the strongest available, ensuring that all data stored in the generational vault is secure. Generational vaults provide an extra layer of security for sensitive data by ensuring that only authorized users can access the information.
A generational vault can provide a comprehensive view of your finances and help you make better financial decisions. With its easy-to-use interface, you can track your money, see where your assets are, and get a detailed breakdown of all your accounts.
Generational vaults are becoming increasingly popular as more families move away from traditional paper-based records. You can access your finances and all legal documents from anywhere in the world (with an internet connection), 24 hours a day, seven days a week. More than that, the generational vault offers safety, security, and accessibility, making it easy to stay organized and on top of your family's finances.
We're Here to Help You Set up Your Generational Vault
If you're planning to set up a generational vault, WealthFlow Financial can assist with setting it up for success and help you take advantage of all the opportunities it offers. Remember, it's never too late to start building generational wealth!
If you don't already have an advisor helping you do that, reach out to us at (301) 798-5250 or schedule a phone call now.
About Jay
Jay Shareef is vice president, financial advisor, federal benefits consultant, and co-founder at WealthFlow Financial. As a U.S. Army veteran, Jay is passionate about helping federal employees create a bulletproof plan for retirement and navigate the often confusing and complicated federal benefits landscape. He spends his days educating and providing clients with unbiased insurance benefits and retirement strategies to help his clients create guaranteed income for life. As a problem-solver and trustworthy resource, Jay always puts his clients and their needs first so they can find financial peace of mind. To learn more about Jay, connect with him on LinkedIn.
About Chris
Chris Rhoads is a co-founder and vice president of WealthFlow Financial. As a registered investment advisor and independent financial professional, Chris is committed to helping his clients in retirement, and he takes a holistic approach to financial planning that includes insurance and risk management, investments and wealth management, retirement income planning, and estate and tax planning. Chris has been married to his wife, Tia, since 2009, and they live in Frederick, MD, together with their two young daughters. In his free time, Chris enjoys traveling, watching sports, and being active in causes about which he cares passionately. To learn more about Chris, connect with him on LinkedIn.